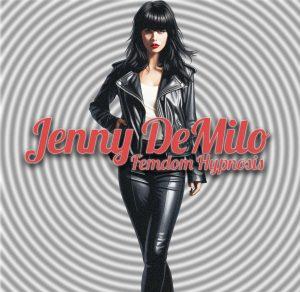 Did your favorite clip site recently ban your favorite taboo sessions? Banned femdom hypnosis and mp3 sessions are now for sale here, directly though Trance Mistress. With so many commercial platforms restricting sales of your favorite fetishes, I've elected to create a taboo  list of banned taboo sessions you. Order directly from me without going though my commercial fetish clip website.
How to get the taboo list:
•Email: JennyDeMiloLLC@gmail.com
•Put "Taboo Sessions" in the subject line
I will send you back the current list of my taboo sessions available directly from Trance Mistress. If you see something on the list that peaks your interest and you want just email me back the title and I will send you a purchase link for your session. Sales are tough my own payment processor, not though a commercial clip site.
I will not discuss ANY of them so don't even try to lure me into free fetish talk. I wasn't born yesterday.  There are detailed descriptions of the available taboo sessions on the list so you can make an informed decision on your mp3 purchase. More fetish sessions are added from time to time as different fetishes are banned on commercial clip platforms. Feel free to re-inquire if its been a while since you last asked for the availability list.
You can trance Mistress full catalog of Femdom Hypnosis sessions. There are over 500 to chose from. More sessions added all the time.