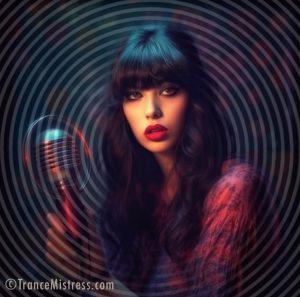 Femdom Hypnosis custom MP3 audio sessions are the best way to get the erotic hypnosis recording you want, just the way you want it. Do you have a fetish that isn't easy to find? Was your favorite fetish recently banned from commercial clip sites? Do you want to hear something very specific? Would you like to have something said in a session directly to you, using your name? Custom femdom hypnosis sessions are a great way to get that need met.
About Custom Sessions
Femdom hypnosis Mp3s that are custom made to order start at $750.00 USD. The price depends on how complicated, how long and how exclusive the session is. It takes 3 to 4  weeks to finish your custom hypnosis session depending on my schedule. Payment for any custom work is upfront and to be paid in FULL. All custom mp3 sales are final and there can be no returns or refunds. Custom mp3 sessions are for personal use only and personal collections only. They can not be resold. I retain all copyrights on all sessions.
How To Order A Custom MP3

Email JennyDeMilollc@gmail.com

Put "Custom MP3 Quote" in the subject line
Include the kind of session you are interested in. Be specific with out being obnoxious
Include how long you would the audio session to be (30 minutes, 45 minutes, 60 minutes)
What country/state you are in
I will give you back a quote. Once the quote is accepted by you, I'll send you a payment link. Once payment is made your custom will go on my schedule. In 3 or 4 weeks I'll email you a download link for your finished custom audio session.
Custom ABDL hypnosis sessions are also possible and I love making them for all my littles and diaper fans. All ABDL customs are exclusive sessions, never to be resold and begin at $950.00 and go up from there.
See my ABDL website, Tiny Beehive for my full  of Adult Baby Diaper Lover sessions.