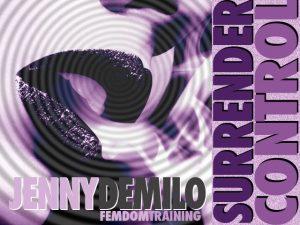 This femdom hypnosis session began as a custom request. Its all about control and your lack there of.  I took his email below and now yu have this amazing session. It's not for the weak of heart.
Hello Mistress,
I am extremely compelled to just forward my weaknesses and let you have your way. So, in no particular order here are some elements to be included (many of these I have not felt until I began listening to you):
1. Submission, addiction, servitude et cetera
2. Ass(smell, sight of – clothed and unclothed)
3. Triggers (implantation and suggestion thereof)
4. My name being used in commands (this is something I believe you did in the last recording and is VERY powerful)
5. Multiple voices using slightly detected dialog (through effects or in background)
6. Tricked or seduced into impregnating
7. Own pre-cum and cum as a "drug/act" toward further submission, arousal, seduction and addiction
8. Coerced to ejaculate through triggers (or sight/smell of ass or pussy in public or viewing pictures)
9. Cumming creates an overwhelming weakness toward you
10. overwhelming arousal when triggers are activated
11. being teased either physically, visually, vocally
12. subversive erotic training/brainwashing
Includes: Slave training, triggers, ass worship, bdsm instruction, orgasm control, humiliation, femdom hypnosis, erotic hypnosis.
Listen: Surrender of control preview
Length : 21 mins, 52 secs
File Format : .mp3
Price: U.S. $25.00