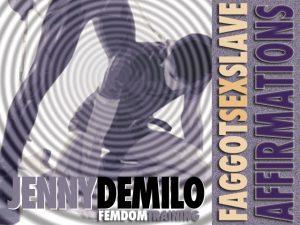 Over one full hour of femdom hypnosis affirmation training. This training will help you solidify your place as a true Faggot Sex Slave. These affirmations will help to increase your love of cock though erotic hypnosis and trance training, increase your desire to be used for what you are. A fagot sex slave. Learn to serve and be the faggot sex slave you dream of being. Always ready to be taken. always knowing your place, always ready for all your greedy fag holes to be used. Used all the way up. just how you want it and love it.
Repetitive Affirmation
training with hidden triggers.
Includes: affirmations, trance training, forcedbi, slave training, sub training, mind fuck, mind control, domination, femdom hypnosis
Listen: Faggot sex slave affirmations preview